Welcome to Faslet Cases
Faslet is partner of various leading brands. To reflect the successes of our size recommendation widget and good relationships with our partners, we regularly write business cases. Find out what we have done for our partners & how we can do the same for you!
Introduction:
Since the foundation in 1886, Roosenstein Wolke has been making beautiful products of a high quality with great care. Originally started with making a beautiful sustainable product: 'De Rooscap' and now with their many years of experience in the field of high-quality knitwear, they have developed the most beautiful nautical sweaters and cardigans for men and women.
All of their skipper sweaters and cardigans are made from materials that are obtained in a fair way and are made to last. They like their products to be made as close as possible. This means that they have all their clothing made at workshops in the EU to keep their ecological footprint as small as possible. Because their entire collection is made in Europe, the clothing does not have to travel as far which leads to lower CO₂ emissions.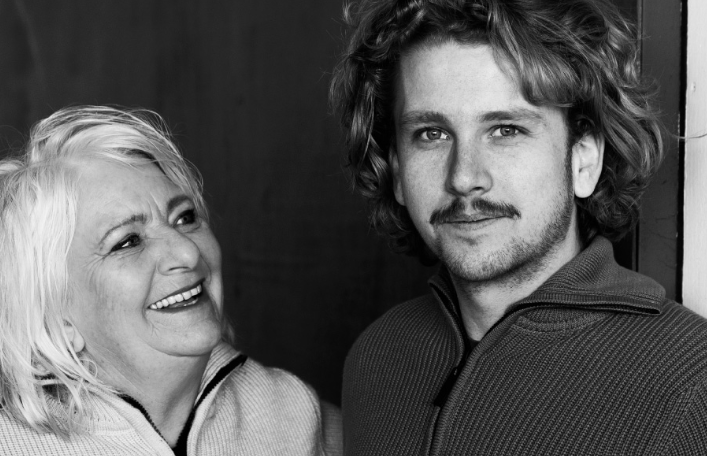 The challenge:
In addition to broadening the clothing range and attracting new (online) customers, it is key to ensure the quality of customer support. After a success full launch of selling our products within our online shop we noticed that the growth of visitors was accompanied by more size related questions to our service desk. Since, we are a small company it puts pressure on our operational costs which we wanted to reduce but at the same time guarantee the quality we stand for.
The solution:
In the early months of 2021 we started using the Size Me Up tool by Faslet. This tool solves the biggest problem of online shopping: Choosing the right size. By asking a few easy questions, the customer does not have to deal with a measuring tape. This not only takes away a lot of frustration from the customer, but it also makes our logistics more sustainable. The tool helps to reduce our customer support calls, returns and thus makes our logistics a lot less burdensome for the environment. After our plastic free shipping, this is the next step!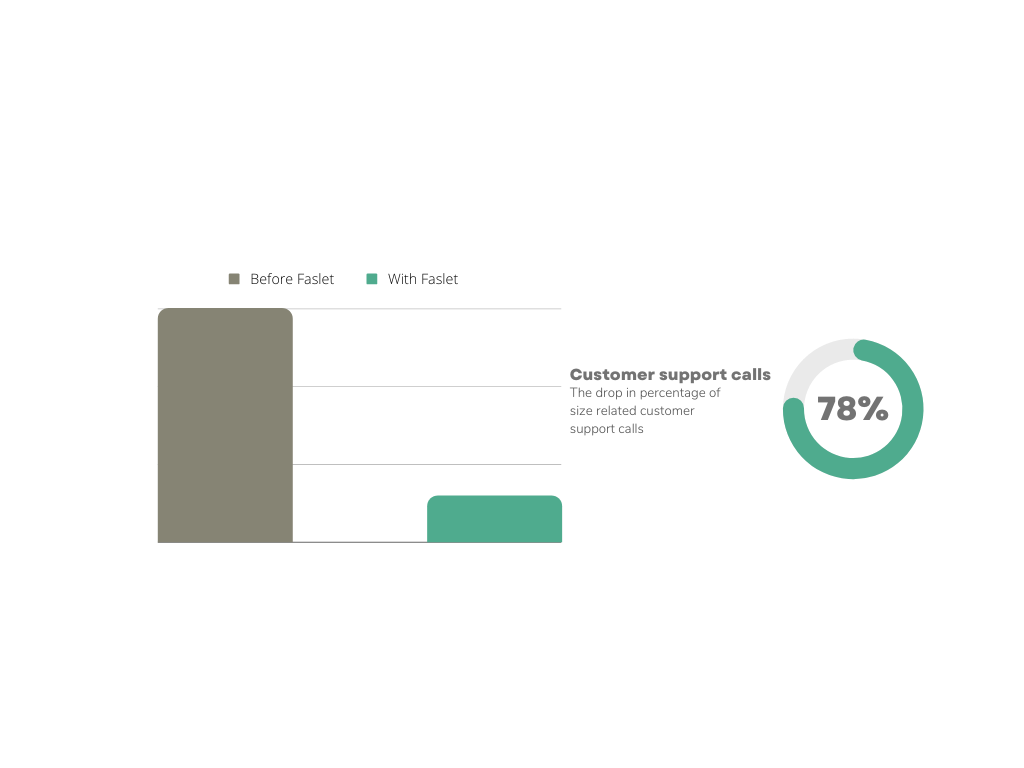 The results:
"In the first month of implementation Size Me Up was already able to prove its value. I am very positive about both the tool and the team. They are very proactive, open-minded and involve customers in the process" - Hessel van der Laan, owner Roosenstein Wolke.
The size-related customer support calls coming in where significantly reduced with an impressive 78% while the online sales conversion grew as well. This is a testament that Size Me Up by Faslet gives the best customer experience confidence to the online shoppers to buy a product without the doubts of sizing.