Size Me Up
Connects the perfect fit to your shoppers
Help your online shoppers find the right size, increase conversion rates and reduce clothing returns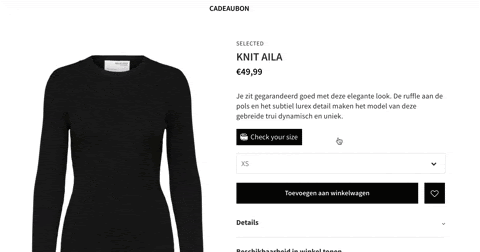 Size Me Up
Faslet's Size Me Up virtual assistant helps your retail customers find the perfect size in just a few easy steps. No measuring tape is required!
The size recommendation widget is tailored to your online fashion brand or multi-brand store, both in function and design. Our innovative algorithm ensures your customers will be recommended the right size. The Size Me Up is easy to integrate and customize, making it the perfect addition to your online retail shop.
Faslet Tech
Faslet provides integrations for several platforms, as well as the ability to integrate our Size Me Up virtual assistant into whatever custom platform you have. Is your webshop built in Shopify, Magento, Commerce Cloud, WooCommerce, Shopware, Lightspeed, Shopmaster or BigCommerce? Then you can seamless use our code snippet or plugins. Download this via the App Store of the relevant website, register as a merchant at Faslet and start today!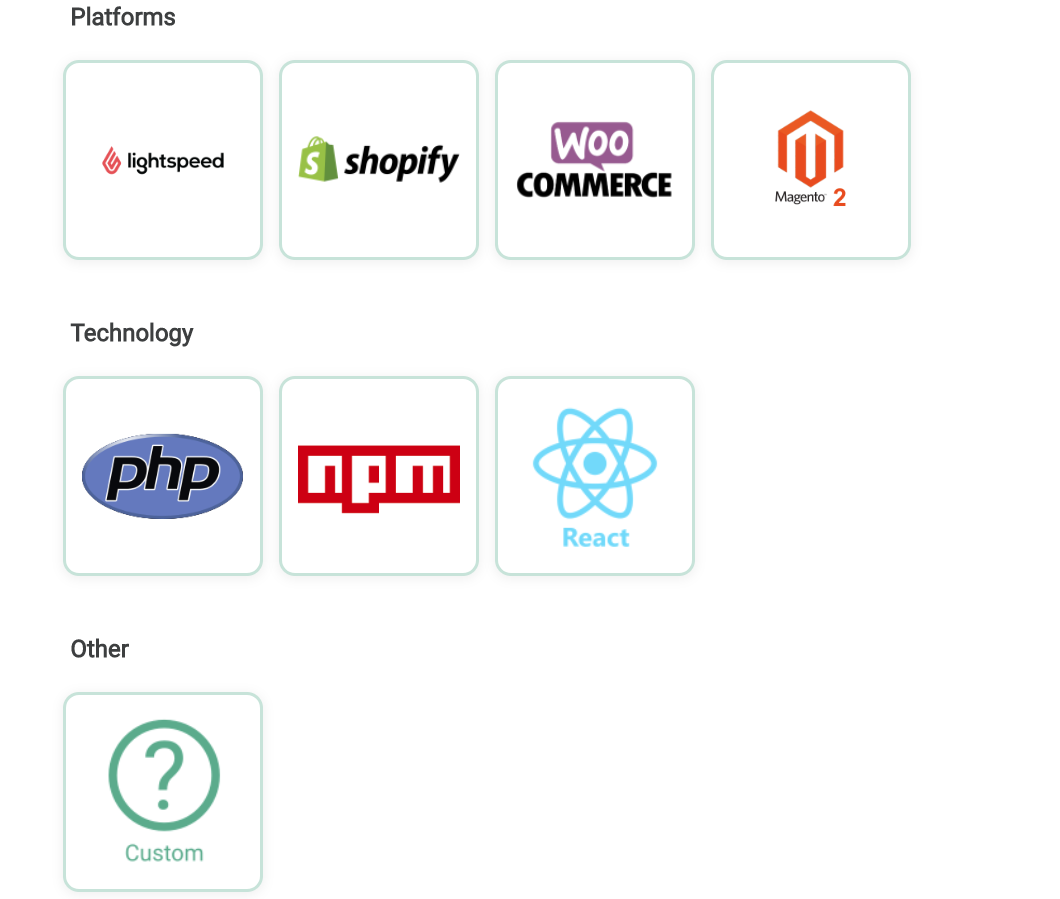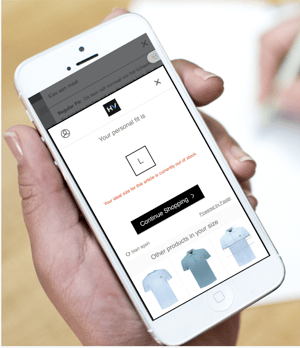 Smart Product Recommender
Faslet's Smart Product Recommender harnesses the power of AI-driven personalization to enhance your online shopping experience.
When your perfect fit isn't in stock, our system suggests similar products to keep your style on point. Plus, with our shop-the-look feature, discover and purchase complete outfits suited to your size. Find your perfect fit online and check its availability in-store, all thanks to Faslet's cutting-edge technology.
Say YES to SIR!
Enhance your online shopping experience with Faslet's Size Impact Reminder. This feature promotes environmentally conscious choices by encouraging users to order the right size from the start. Not only do we elevate the user journey, but we also make a significant stride in reducing CO2 emissions. By choosing Faslet and our Size Impact Reminder, you champion sustainable shopping practices and ensure a seamless and efficient purchase process.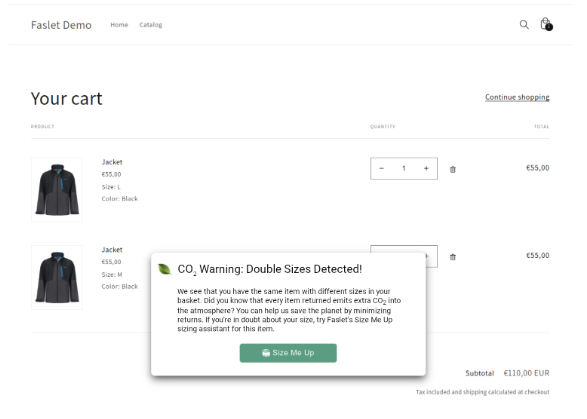 Technical Integration Partners
More benefits
Confident they have got the perfect fit in their shopping basket, customers are much more likely to proceed to checkout. That means increased conversion rates for your retail store. Since most clothing items are returned due to lack of fit, the Faslet widget will have a significant reducing impact on clothing returns. This will not only save costs but reduce co2 emissions as well. Meanwhile, our system captures customer intelligence, providing you with valuable insights for future brand strategy.
In short, Faslet offers an optimized shopping experience for your customers. A sustainable, innovative solution that will benefit your fashion brand's strategy and profits.
More Convenience. Better Fit. Everybody Smile.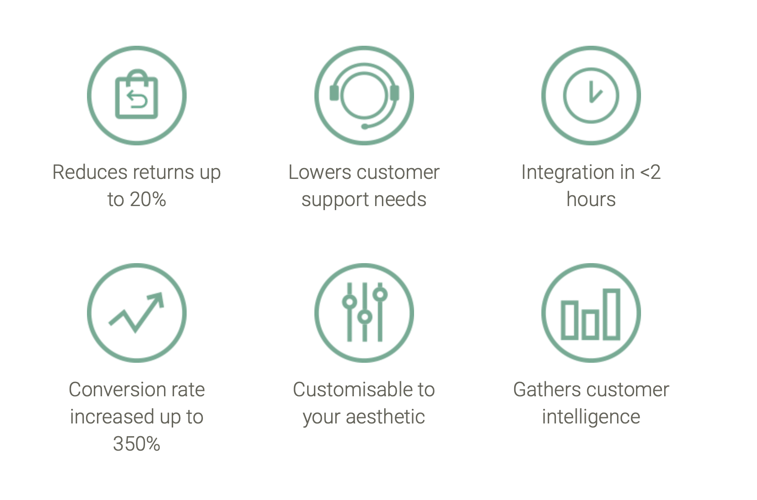 Book my demo
Faslet's size recommendation solution, therefore, benefits you, your customers, and the environment. It's an innovative, user-friendly, and sustainable solution to sizing and online shopping. Are you a proud retailer and do you want to optimize your webshop, then book your demo and discover what we can do for you!